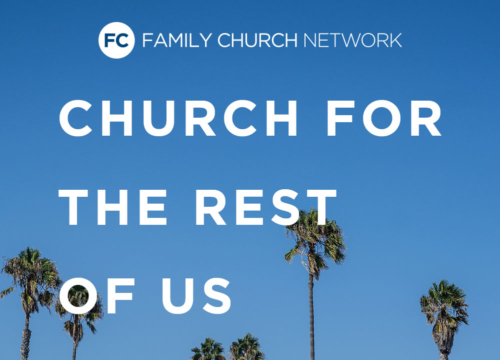 CFTROU 1004: Leading Through COVID-19 – Communication Tools
We are joined by Pastor Aaron Filippone, Campus Pastor of Family Church Gardens, and Carly Seelman, Communications and Marketing Manager of the Family Church Network. Communications is a significant focus, specifically on communicating with our teams and congregations. How do we stay connected in this environment of social distancing? Pastor Aaron leads our campus pastors and directors and is a highly important and visible role. He shares his strategy for staying in close contact and the reasons why it's important. Carly elaborates on how the communications department is providing support to the campus pastors and directors team and shares a resource they have developed for creating social media selfie videos and an encouragement to the campus pastors and directors (as they create social media content). Tune in to hear more.
Key Points From This Episode:
Timely measures taken at Family Church, in response to the coronavirus.
The importance of communication in this time; the power of reaching out.
Systems for staying connected through technology and social media.
The tools that ministry leaders can use to stay connected to their congregations.
Ideas for social media content, including selfie video guidelines (link below).
Rearranging priorities during uncertain times; communication is key!
We are looking at how we reach out and stay connected when we are not gathering in person during the week. Click To TweetWe are going to walk through this together. We don't know what the future holds, but we do know who holds the future. Click To Tweet
Links Mentioned in Today's Episode:
Guide – How To Record a Selfie Video
Get podcast updates delivered to your inbox.
This podcast releases every Monday morning. Subscribe for free and never miss out on an episode of Church for the Rest of Us.
Subscribe via
If you like us, rate us or leave a comment below.
Hopefully, this episode has given you principles, strategies, and ideas that you can implement right now with the resources you have. If so, can you let others know?
The best way to do that is to rate the podcast on iTunes or Stitcher and leave us a brief positive review!
This will help us place the podcast in front of more pastors and ministry leaders. It also lets us learn from you. Thank you for taking the time to get the word out about Church for the Rest of Us.