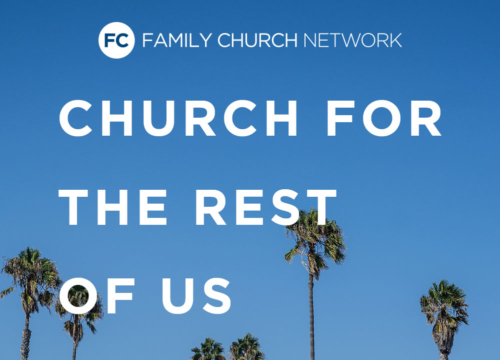 Episode 0104: Leading Through COVID-19: Groups Strategy
On this episode, Pastor Aaron Filippone and Angel Turbeville join the conversation. Aaron leads our Love Our Neighbors team and Angel has been an integral part in developing our virtual groups strategy. We discuss how we can continue to live on mission and love our neighbors in the midst of the coronavirus. With no gatherings possible due to social distancing regulations, it is still so important to find ways to gather together. This can be a real challenge, so we share some ideas that any church can utilize with the resources they have to stay connected to their congregations through small groups.
Key Points From This Episode:
The move to virtual groups and new ways to stay connected through technology.
The importance of being flexible, adaptable, and agile.
Addressing 'Zoom-burnout' and alternatives to video conferences.
The power of virtual groups and one man's virtual acceptance of Christ recently!
Bible-teaching and care structures for groups on new platforms.
The felt needs of group members and adjusting the format to address those needs.
Optimizing calls for the best connection and communication.
At the core of Family Church, we want to be very relational. Click To Tweet We have hung our hat on face-to-face contact, knowing people's names, being engaged in one another's lives, that's our thing. We've had to be flexible, agile, and adapt to changing circumstances. Click To Tweet
Links Mentioned in Today's Episode:
Get podcast updates delivered to your inbox.
Subscribe for free and never miss out on an episode of Church for the Rest of Us.
Subscribe via
If you like us, rate us or leave a comment below.
Hopefully, this episode has given you principles, strategies, and ideas that you can implement right now with the resources you have. If so, can you let others know?
The best way to do that is to rate the podcast on iTunes or Stitcher and leave us a brief positive review!
This will help us place the podcast in front of more pastors and ministry leaders. It also lets us learn from you. Thank you for taking the time to get the word out about Church for the Rest of Us.