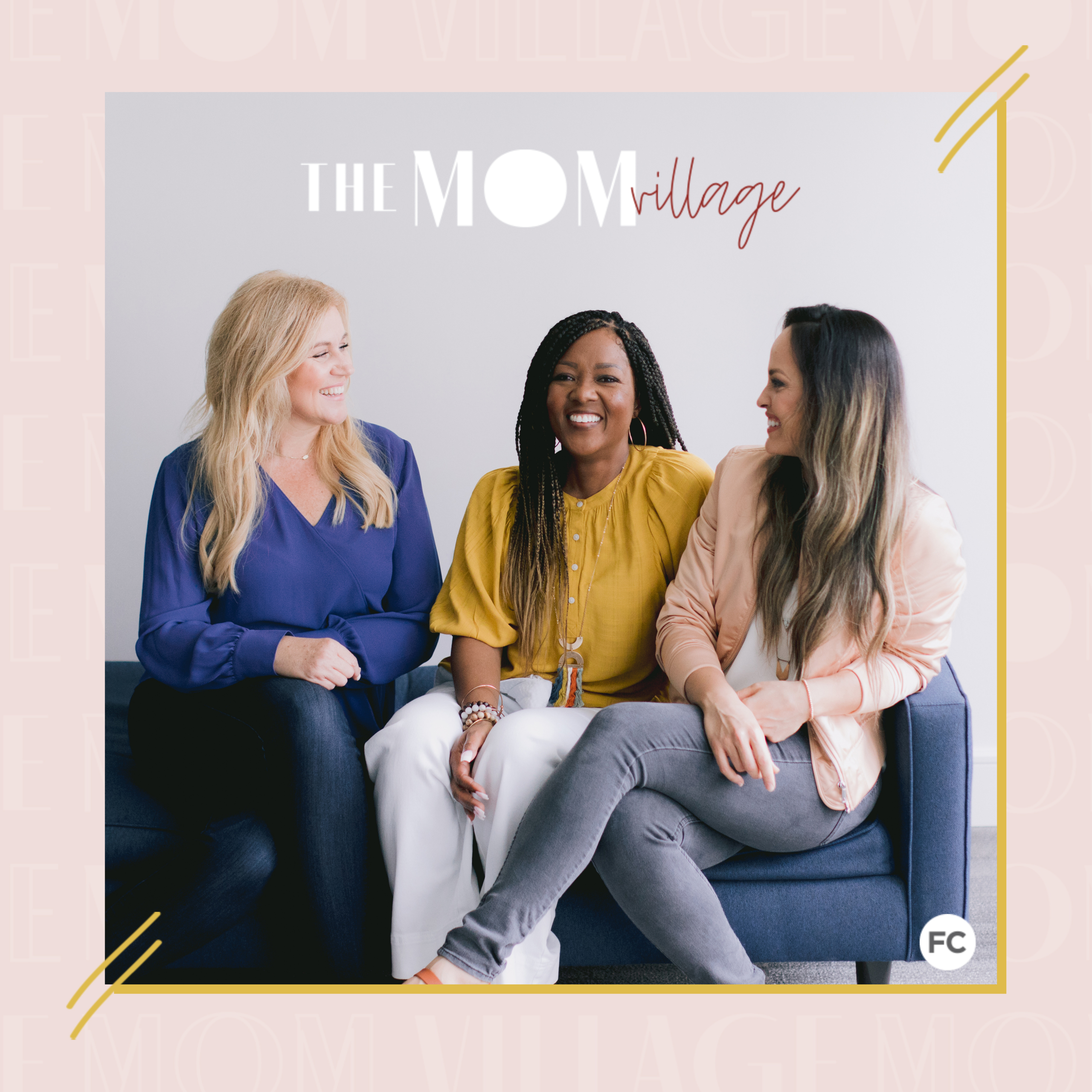 TMV: Episode 50 – Seasons Of Motherhood – Part 1 
As with all aspects of life, there are seasons of motherhood. From birth to flying the nest, join us today as we dive into the personal experiences and lessons learned as mothers, with the Mom Village. Kirra introduces the topic with a poignant story about her son growing up and starting to want to venture out on his own apart from the family, something that got her to think about the different seasons all mothers must come to terms with. We hear the crazy realizations that each of the moms had once they brought their newborns home, and some top tips (learned the hard way!) on how you can best handle the chaos that is a newborn. Find out why transitioning from one kid to two, or even three, had such a big effect on each of the moms, and why date nights even when you don't feel sexy are important for you and your husband. We go deep into the valley of shadows that is post-partum depression, and hear some raw and honest experiences from Kristin, and how she overcame it. For all this, and so much more on the seasons of motherhood, tune in to part one, today.
Key Points From This Episode:
Kirra's recent experience realizing that her son is growing up.

 

What today's

episode will

cover

:

the seasons of motherhood. 

 

Jismarie's

realization that

her

season of diapers is over.

Why Kristin left the crib up for nearly 16 years.

What shocked each of the mom

s as a new mom

, from lack of sleep to mesh panties

to communication within a marriage

.

 

How birth and having a child is nothing like the magazines.

The importance of communication between you and your partner.

 

Giving time to yourself and your husband. 

 

The Mom Village's advice to mothers transitioning from one to two kids, and more!

Kristin's experience of post-partum depression and how she overcame it. 

 

Overcoming the mom pride: communicating your needs to older, more successful moms. 

 

Finding your Village when you're expecting

, and the importance of being in the same season

. 

 

Why the Family was the good and perfect gift, and using the Word to cope with motherhood. 

 

What t

he Mom funk

is.

 

 

How reading Ecclesiast can help you keep

Motherhood

in perspective. 

 

Why thinking about ways to be a blessing to others can help you

stay positive

. 

 

Coming to terms with having finished having kids

and

learning to

listen to others

. 

 

What to expect from part two of the seasons of motherhood! 
Links Mentioned in Today's Episode:
Jeannie Hodges Peoples on Instagram
Welcome to Holland by Emily Perl Kingsley