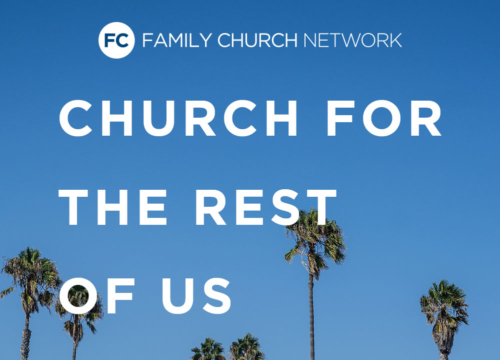 CFTROU 1003: Leading Through COVID-19 – Immediate Response
We have never experienced anything like the
c
oronavirus
(
COVID-19
)
pandemic
. I
t is changing the way we do church. We are
responding
to the evolving circumstances surrounding the outbreak and our leadership has co
me together to
create
an action plan
. Face-to-face communication is
our preference;
however,
th
is
global health threat has forced us to rethink how we
meet
in the foreseeable future. In this episode, we advise pastors and church lea
dership teams on
best
practices for
dealing with the restrictions posed by the virus
. We talk about
guidelines for meetings and church services, helpful software tools to facilitate virtual meetings, and how
to think
about expenses and savings ove
r the next few months. While physical contact among members is restricted, this is a unique opportunity for churches to learn new strategies for communicating with their congregations and to strengthen the connections
in the midst of
these new challenges.
Key Points From This Episode:
Prioritizing

video content and building an online community.

The necessity to shift to an online presence for internal a

nd external communications.

Advice for pastors on applying social distancing guidelines to their gatherings.

A list of software and social media tools to facilitate virtual meetings and stream content.

The importance of taking

guidelines serious

ly and how it ties into loving our neighbors.

How we can leverage this virtual season to strengthen connections.
We are not encouraging people to get together in person. We're taking the guidelines seriously. It's how we love our neighbors. Click To TweetOur hope is that we use this virtual season to build connections so that one day we can gather face-to-face again. Click To Tweet
Links Mentioned in Today's Episode:
Get podcast updates delivered to your inbox.
This podcast releases every Monday morning. Subscribe for free and never miss out on an episode of Church for the Rest of Us.
Subscribe via
If you like us, rate us or leave a comment below.
Hopefully, this episode has given you principles, strategies, and ideas that you can implement right now with the resources you have. If so, can you let others know?
The best way to do that is to rate the podcast on iTunes or Stitcher and leave us a brief positive review!
This will help us place the podcast in front of more pastors and ministry leaders. It also lets us learn from you. Thank you for taking the time to get the word out about Church for the Rest of Us.