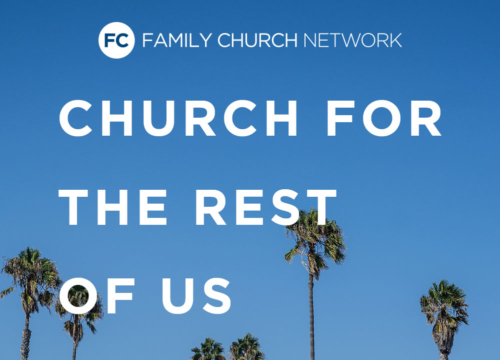 Episode 1009: Leading Through COVID-19 – Celebrating the Ordinances
Baptism and the Lord's Supper are two faith practices Jesus told us to observe as a church. COVID-19 has called for us to change the way we celebrate our ordinances. We have pressed on to take the Lord's Supper each week and have also performed baptisms, being mindful of physical distancing. We had to think about the theological and practical implications of doing these ordinances virtually; having to find the balance between living out our faith and staying true to God's Word. Despite the physical limitations, we have witnessed how sharing baptisms online has allowed us to touch the lives of many people; and how taking the Lord's Supper is an opportunity for parents to share a teachable moment with their children on the significance of this practice. It also allows parents, and other believers, to model how to celebrate the ordinances in a way that honors the Lord.
Key Points From This Episode:
Having to rethink how we celebrate ordinances as the body of Christ.
The challenge of baptizing people in the context of physical distancing.
How we approach online baptisms while remaining faithful to the God's Word.
Theological concerns around practicing the Lord's Supper.
Providing guidelines to the congregation to keep the ordinances respectful and holy.
Creating special memories by including children in services and ordinances at home.
How this keeps the people in your church connected and faithful during this crisis.
When you think about what a church is, one of the identifying qualifications is celebrating the ordinances together. Click To TweetWe have a high view of baptism. We require someone to join our church in order to be baptized. Click To TweetWe only have two ordinances in the Bible. We want to do them as accurately and as close to the scriptures as we can. Click To Tweet
Links Mentioned in Today's Episode:
Get podcast updates delivered to your inbox.
This podcast releases every Monday morning. Subscribe for free and never miss out on an episode of Church for the Rest of Us.
Subscribe via
If you like us, rate us or leave a comment below.
Hopefully, this episode has given you principles, strategies, and ideas that you can implement right now with the resources you have. If so, can you let others know?
The best way to do that is to rate the podcast on iTunes or Stitcher and leave us a brief positive review!
This will help us place the podcast in front of more pastors and ministry leaders. It also lets us learn from you. Thank you for taking the time to get the word out about Church for the Rest of Us.