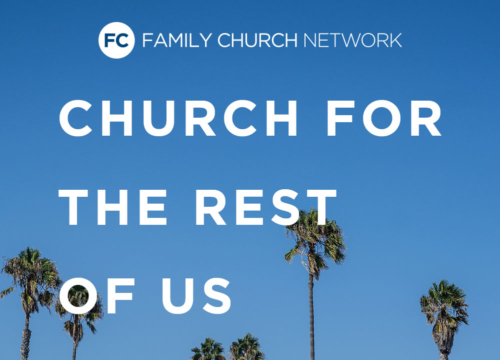 CFTROU 0122: Being Proactive vs. Reactive
As we press forward in our ever-changing reality, we remain focused on our mission and vision. It's important for us to maintain a learner's posture, especially as we navigate through this pandemic together. However, when possible, we prefer being proactive versus reactive; playing offense instead of defense. On this episode, our CFO, Scott Crawford, joins us to discuss how we can think strategically and act tactfully in all aspects of church leadership.
Key Points:
What churches should be thinking about as we move forward.
Assess equipment and identify potential upgrades.
The importance of taking care of your people.
Operational changes made to help the church move forward.
Getting a team around you plays a key role in getting on the offense.
It's about being proactive and not being reactive, and not sitting back and waiting for things to happen to your church or to your ministry. But taking steps forward to make sure that you are doing all that you can. Click To TweetIt doesn't matter what resources you have, the size of your church, how much money you have, or how many buildings you own. All of us have to take what we have, where we are, and figure it out. Click To Tweet
Links Mentioned in Today's Episode:
Church for the Rest of Us Conference
Get podcast updates delivered to your inbox.
This podcast releases every Monday morning. Subscribe for free and never miss out on an episode of Church for the Rest of Us.
Subscribe via
If you like us, rate us or leave a comment below.
Hopefully, this episode has given you principles, strategies, and ideas that you can implement right now with the resources you have. If so, can you let others know?
The best way to do that is to rate the podcast on iTunes or Stitcher and leave us a brief positive review!
This will help us place the podcast in front of more pastors and ministry leaders. It also lets us learn from you. Thank you for taking the time to get the word out about Church for the Rest of Us.