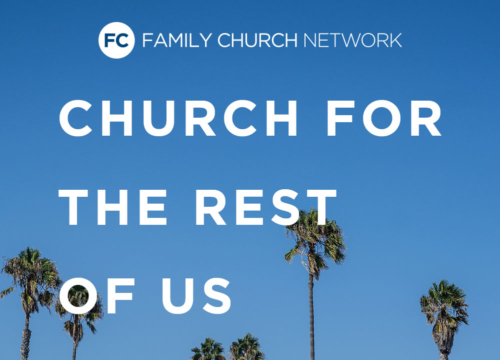 CFTROU 0129 – Church Reimagined – Replant, Renew & Reimagine
All of us have to rethink, replant, and reimagine our churches. Even though fewer people are physically attending church due to the new reality we are in, we still have an opportunity to be outposts for the Lord, Jesus Christ. For the next several podcast episodes, we will be talking about the church reimagined – how can we replant, renew, and reimagine how we do church. We continue to press forward and remain flexible, adaptable, and agile as we think outside the box. On this episode, we welcome guests, Pastor Joel McDonald and Pastor Larry Mayer. They are both pastors at Family Church West, one of our South Florida locations. Listen to how the pandemic has affected their in-person gatherings and how they are flexing their mindset and processes to reimagine church at their campus.
Key Points:
How they are "relaunching" and what their relaunch plan entails.
How they have issued a challenge to their people to invite their community to come together at church.
Learn more about how "front yard barbecues" are a great opportunity to get to know your neighbors.
They share their expectations for their relaunch and how they are measuring their outcomes.
Their follow-up process and the key to initial interaction.
Stop drifting, make a plan, be intentional, and go out and reach people.
Click To Tweet
Get podcast updates delivered to your inbox.
This podcast releases every Monday morning. Subscribe for free and never miss out on an episode of Church for the Rest of Us.
Subscribe via
If you like us, rate us or leave a comment below.
Hopefully, this episode has given you principles, strategies, and ideas that you can implement right now with the resources you have. If so, can you let others know?
The best way to do that is to rate the podcast on iTunes or Stitcher and leave us a brief positive review!
This will help us place the podcast in front of more pastors and ministry leaders. It also lets us learn from you. Thank you for taking the time to get the word out about Church for the Rest of Us.