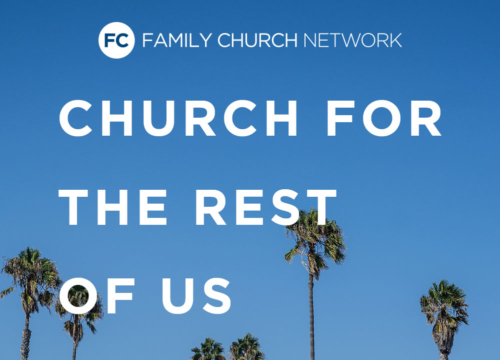 CFTROU 0135: Church Reimagined: Standardization vs. Customization
To continue our exploration of this season's focus on the church reimagined, today we are joined by Pastor Larry Mayer and Pastor Jose DaSilva to discuss the balance between standardization and customization for your church! There are clear benefits to each of these avenues, and as you will hear from our guests, finding the right amount to suit your congregation can be a very powerful tool for the gospel. We hear from Pastor Larry about how the standardization within which he works allows him to focus on connecting more deeply with his people, before Pastor Jose gets into why customization and flexibility are so essential to his practice, sermonizing to a mostly Spanish-speaking group. We get into a quick discussion on culture and language and look at some useful examples of differences that are important to respond to. Further points that come up during today's conversation include allowing space for progress and innovation, and some of the hurdles that larger organizations face. So for all of this from Jimmy, Leslee, and our two wonderful guests, listen in today!
Key Points:
The benefits of standardizing church practices across different locations.
Communication and the accountability that can go into scripts for services.
Perspectives on customization versus standardization; a healthy blend.
The linguistic and cultural dimensions to this conversation.
Different holiday practices; Christmas with Pastor Jose and his congregation!
The power of the combination of the local and the larger whole.
Lessons from more standardized churches while allowing space for fun and creativity.
Potential drawbacks and challenges to running a multi-site congregation or organization.
Bringing a wide range of perspectives and approaches to the table for the greater good.
How much do we get together and do all the same thing, across the board? And how much do we contextualize to each neighborhood?
Click To Tweet
Links Mentioned in Today's Episode:
Pastor Larry Mayer on LinkedIn
Church for the Rest of Us on Twitter
Get podcast updates delivered to your inbox.
Subscribe for free and never miss out on an episode of Church for the Rest of Us.
Subscribe via
If you like us, rate us or leave a comment below.
Hopefully, this episode has given you principles, strategies, and ideas that you can implement right now with the resources you have. If so, can you let others know?
The best way to do that is to rate the podcast on iTunes or Stitcher and leave us a brief positive review!
This will help us place the podcast in front of more pastors and ministry leaders. It also lets us learn from you. Thank you for taking the time to get the word out about Church for the Rest of Us.