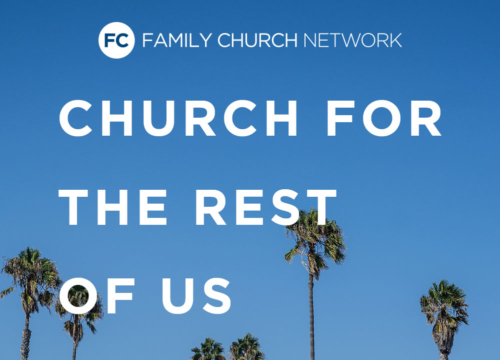 CFTROU 0138: The Need to Define Culture
Welcome back to Church for the Rest of Us! This season we are discussing our Family Church Leadership Principles. Our CFO and Business Administrator, Scott Crawford, joins us on this episode. As we launch our new season, we talk about why we decided to define our principles and how we defined them. Over the next seven episodes, we will unpack each one with our guests. On this episode, we talk about defining culture, how we relate to one another, and why it's important for churches to write down their principles.
Key Points:
Why it's important for a church to have leadership principles: they provide clarity, keep everyone on the same page, and maintain consistency.

Culture is transmitted through leadership over time.

Why it's important to steward culture; it has a tendency to drift.

We talk about what culture is and what it is not.

How we came up with our leadership principles.

What do you do with your leadership principles once you have them.
We believe language helps to create and communicate culture. Click To TweetCulture is transmitted through leadership over time. Click To Tweet
Links Mentioned in Today's Episode:
Church for the Rest of Us Conference 
Church for the Rest of Us on Twitter
Get podcast updates delivered to your inbox.
Subscribe for free and never miss out on an episode of Church for the Rest of Us.
Subscribe via
If you like us, rate us or leave a comment below.
Hopefully, this episode has given you principles, strategies, and ideas that you can implement right now with the resources you have. If so, can you let others know?
The best way to do that is to rate the podcast on iTunes or Stitcher and leave us a brief positive review!
This will help us place the podcast in front of more pastors and ministry leaders. It also lets us learn from you. Thank you for taking the time to get the word out about Church for the Rest of Us.