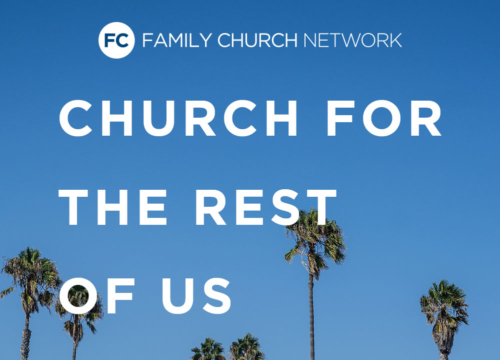 CFTROU 0141: Be a People Developer

No matter what kind of organization you're part of, if you are a Christian, you are called into the business of people development. In today's episode, Jimmy and Leslee Bennett are joined by Pastor Joel McDonald and Pastor Jimmy Muir to discuss one of our Family Church Leadership Principles: be a people developer. We touch on the strong biblical foundations of people development and why it is vital for helping us flourish as Christ–followers, and we share some guidelines for recruiting and attracting the best talent, providing opportunities for training and development, and challenging people to go further than they imagined they could, plus so much more! We hope you'll join us for this practical and powerful discussion on people development!
Key Points:
How to develop and invest in your team so they can flourish today and be ready for tomorrow.

Jimmy Scroggins on people development as discipleship, no matter your organization.

How people development aligns with God's will and supercharges the growth of His Kingdom.

Allowing people to thrive in their given role; how to assign roles according to the person.

The importance of providing opportunities for training and development.

The value of communication and staff feedback.

Tools for self-development: read books, go places, meet people, and take people with you.

How to help people articulate their goals and develop a path to move forward. 

The importance of launching people, not losing people as they grow.

 
Final thoughts on

people

development: start with one person, make people feel seen, and press into those who are pressing into you.

 
We talk about helping people articulate their goals and dreams and then developing a path for them to move forward. Click To TweetBeing a people developer is vital to helping us flourish as a church family and it is, honestly, vital to following the commands of Jesus Christ. God intended us to sharpen one another, to push one another, to grow together. Click To Tweet
Links Mentioned in Today's Episode:
Church for the Rest of Us on Twitter
Get podcast updates delivered to your inbox.
Subscribe for free and never miss out on an episode of Church for the Rest of Us.
Subscribe via
If you like us, rate us or leave a comment below.
Hopefully, this episode has given you principles, strategies, and ideas that you can implement right now with the resources you have. If so, can you let others know?
The best way to do that is to rate the podcast on iTunes or Stitcher and leave us a brief positive review!
This will help us place the podcast in front of more pastors and ministry leaders. It also lets us learn from you. Thank you for taking the time to get the word out about Church for the Rest of Us.