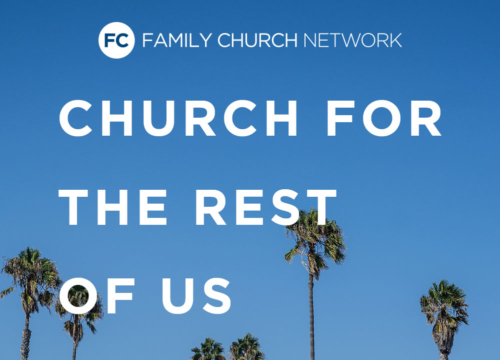 CFTROU 0148: Forming Strategic Partnerships
In today's episode talking more about multi-site acquisitions and mergers, we are joined today by experts Dr. Ray Underwood of Family Church, and Dr. Willy Rice from Calvary Church in Clearwater. After a warm introduction, we dive right into the lived journey and vision that creates impact, and Dr. Ray and Dr. Willy each share their top insights into how to make these sorts of partnerships work so that we can spread the impact of Jesus's love. We touch on when and why churches can (and should) lean on each other's brotherly leadership, and we get some advice from our guests for some good reasons, not to partner. Finally, we get some fantastic parting advice from each of our guests on missional alignment, keeping the mission of Jesus at the forefront. From the importance of authenticity and good communication to how we're all better when we work together, this episode is full of encouragement.
Key Points:
Introducing Ray and a little bit about his role in encouragement.

Willy talks us through some of the journey and vision of their multi-campus impact.

Ray shares his secret sauce of strategic partnership!

Hear thoughts on why and how churches are open to mergers and partnerships.

Some good reasons not to partner, and keeping your vision aligned.

We talk through some benefits and recurring challenges in this kind of ministry path.

The importance of good communication and clear expectations.

Managing your expectations, and how we're better when we work together.

Parting advice from our experts!
The secret sauce in building strategic partnerships, is authentic relationship building.
Click To Tweet
Links Mentioned in Today's Episode:
Church for the Rest of Us Conference
Get podcast updates delivered to your inbox.
Subscribe for free and never miss out on an episode of Church for the Rest of Us.
Subscribe via
If you like us, rate us or leave a comment below.
Hopefully, this episode has given you principles, strategies, and ideas that you can implement right now with the resources you have. If so, can you let others know?
The best way to do that is to rate the podcast on iTunes or Stitcher and leave us a brief positive review!
This will help us place the podcast in front of more pastors and ministry leaders. It also lets us learn from you. Thank you for taking the time to get the word out about Church for the Rest of Us.