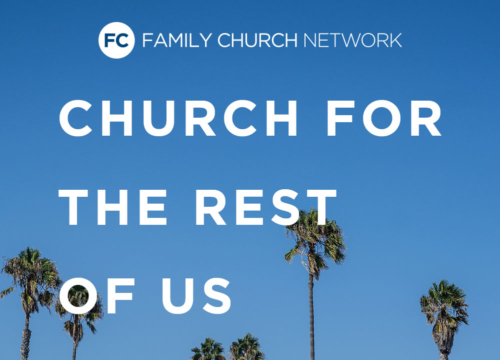 CFTROU 0152B10: Collaboration
In this episode, we're bringing you a broadcast of a panel of guests that we featured at the Church For the Rest of Us Conference we held earlier this month. The theme of this year's conference is COLLABORATION so the discussion you hear will be conversation around that topic. Pastor Jimmy Scroggins and Leslee Bennett are  joined by three special guests: Pastor Jed Coppenger, Pastor Jay Strother, and Pastor Jeff Robinson. We learn the importance of rhythms, clarity, and self-worth when it comes to fostering a healthy environment for collaboration. 
Key Points:
How we define being an innovator: being courageous about creating, and embracing change, keeping the future in view!

The various leadership structures at Redemption City Church, Station Hill Church, and Grace Fellowship, respectively.

The structure of elder and trustee rotations in our guests' respective churches.

Why Jay recently attended a workshop on church governance.

How our guests foster collaboration among their teams.

Jay stresses the importance of having a rhythm and outlines that of Station Hill Church.

How Redemption City Church has a ministry team that grows food for the hungry.

Redemption City Church's ministry team meeting rhythms.

How to foster collaboration with clarity.

How abusive leadership directly opposes the ability to collaborate.

The relationship between self-worth and collaboration.

The value of meetings and of looking ahead.

Our guests each share their collaboration tips and breakthroughs!

Why you should never dress your ideas up in God-language.

The importance of accepting and normalizing micro-failures.

The benefits of simply spending time together as a team without an agenda.
As a leader, if you haven't created a structure of clarity, how does anybody even know what they're collaborating on?
Click To Tweet
Links Mentioned in Today's Episode:
Get podcast updates delivered to your inbox.
Subscribe for free and never miss out on an episode of Church for the Rest of Us.
Subscribe via
If you like us, rate us or leave a comment below.
Hopefully, this episode has given you principles, strategies, and ideas that you can implement right now with the resources you have. If so, can you let others know?
The best way to do that is to rate the podcast on iTunes or Stitcher and leave us a brief positive review!
This will help us place the podcast in front of more pastors and ministry leaders. It also lets us learn from you. Thank you for taking the time to get the word out about Church for the Rest of Us.