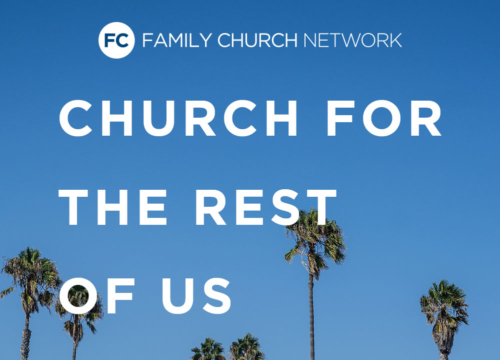 CFTROU 0154: Multisite Communications
Today's guest on the podcast is Max Lyons, who specializes in digital marketing and communications for churches. Max has dedicated himself to bridging the gap between the the church and marketing. In this episode we will we learn about the importance of marketing for all churches and Max's tips and recommendation for churches to engage in the digital space.
Key Points:
What church planting is and some examples from earlier successes Max has had.

Why churches of every size should care about digital marketing.

The organic and paid methods of digital marketing.

Max's opinion on how much churches should be budgeting for digital marketing.

The differences between digital marketing and communications.

Why digital marketing and communication strategies are important for churches.

Using digital ads, websites, and higher SEO rankings to reach more people.

The challenges for marketing and communications when a church congregation begins to grow and how to overcome these challenges.

Digital marketing and communication tips and strategies for churches going multi-site.

Defining the call to action approach for church websites and their impact on marketing.

Max explains his roles in the digital marketing and communication for a church and highlights some of his experiences.

Advice for churches that don't have the resources to hire a marketing consultant.
The ability to make edits at the local level is ideal.
Click To Tweet
Links Mentioned in Today's Episode:
Get podcast updates delivered to your inbox.
Subscribe for free and never miss out on an episode of Church for the Rest of Us.
Subscribe via
If you like us, rate us or leave a comment below.
Hopefully, this episode has given you principles, strategies, and ideas that you can implement right now with the resources you have. If so, can you let others know?
The best way to do that is to rate the podcast on iTunes or Stitcher and leave us a brief positive review!
This will help us place the podcast in front of more pastors and ministry leaders. It also lets us learn from you. Thank you for taking the time to get the word out about Church for the Rest of Us.