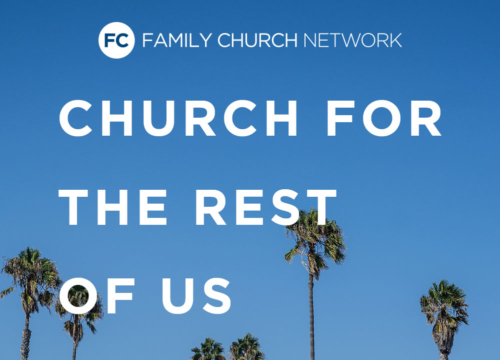 CFTROU 0171: Becoming a Culture Carrier

On this episode, our guest hosts discuss how you can become and develop culture carriers within your staff teams and congregations. Pastor Winner Olmann and Pastor Tyler Core, talk about what culture is, the Family Church culture, and how culture is caught, as well as taught. They share stories of how culture is infused through their congregations and the challenges they face as leaders. You can also hear tips on having patience with the different aspects of building culture. Tune into an encouraging conversation with about developing culture and engaging culture carriers.

Key Points From This Episode:

The importance of having a clear mission, vision, and core values.
What we believe being a culture carrier means at Family Church.
Challenges with infusing culture.
How they share their culture throughout their congregations.
The importance of setting your ego aside.
The five aspects of building culture.
Why you have to be patient when trying to build culture.
Our vision, mission, and core values are constantly at the front of what we're doing so we want to keep that in front of our people.
Click To Tweet
Get podcast updates delivered to your inbox.
Subscribe for free and never miss out on an episode of Church for the Rest of Us.
Subscribe via
If you like us, rate us or leave a comment below.
Hopefully, this episode has given you principles, strategies, and ideas that you can implement right now with the resources you have. If so, can you let others know?
The best way to do that is to rate the podcast on iTunes or Stitcher and leave us a brief positive review!
This will help us place the podcast in front of more pastors and ministry leaders. It also lets us learn from you. Thank you for taking the time to get the word out about Church for the Rest of Us.