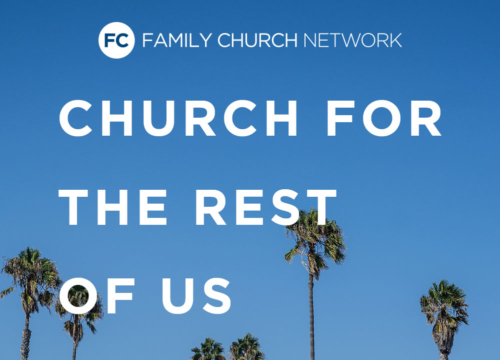 CFTROU 0172: Preparing Your Church for a Recession

With peaked inflation, mortgage rates, insurance costs, and other economic strains, churches have to make challenging financial decisions. In this episode, our guest hosts from the Family Church Network include Pastor Scott Crawford, Business Administrator, and John Fix, Director of Finance. Pastor Scott and John discuss how critically important it is to manage the church's finances. They share tips and ideas on how to weather financial storms and economic uncertainty. They recap the COVID-19 repercussions, the impact on households, and observing trends from the giving perspective. They talk about how being flexible, adaptable, and agile can also help steer churches to holistically look at finances and subsequently and set up our family of neighborhood churches up for success.
Key Points From This Episode:

Trends in national giving data.
Family Church's philosophy on being flexible, adaptable, and agile.
Ideas of what churches can do to weather financial storms.
Encourage churches to ask themselves certain questions.
Which financial metrics are important.
Operational and practical considerations that help churches have a long-term vision for their finances.
Advice for churches to start looking at finances holistically.
What the warning light is and why it might be going off.
The impact of inflation, mortgage rates, and insurance costs starts to make a difference to people, who are then forced to make difficult financial decisions. Click To TweetRigid systems, processes, or business plans snap under pressure. We need to maintain flexibility, so that we can succeed and flourish through tough times. Click To Tweet
Links Mentioned in Today's Episode:
Get podcast updates delivered to your inbox.
Subscribe for free and never miss out on an episode of Church for the Rest of Us.
Subscribe via
If you like us, rate us or leave a comment below.
Hopefully, this episode has given you principles, strategies, and ideas that you can implement right now with the resources you have. If so, can you let others know?
The best way to do that is to rate the podcast on iTunes or Stitcher and leave us a brief positive review!
This will help us place the podcast in front of more pastors and ministry leaders. It also lets us learn from you. Thank you for taking the time to get the word out about Church for the Rest of Us.