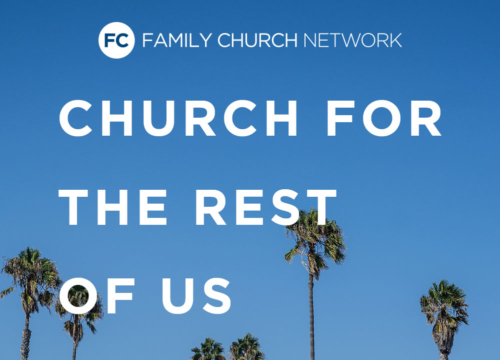 CFTROU 0121B6: Bonus Episode – How Christians Exercise Their Citizenship
As believers we want to keep Jesus at the Center of Our Politics. We've created a video resource on how we can focus on the truths that unite us rather than the politics that can divide us. Invite your family and friends to watch this together. Let's be united as gospel outposts in the neighborhoods where we serve, work, and play. Jesus at the Center of Our Politics is available on-demand on our website and our YouTube channel.
Get podcast updates delivered to your inbox.
This podcast releases every Monday morning. Subscribe for free and never miss out on an episode of Church for the Rest of Us.
Subscribe via
If you like us, rate us or leave a comment below.
Hopefully, this episode has given you principles, strategies, and ideas that you can implement right now with the resources you have. If so, can you let others know?
The best way to do that is to rate the podcast on iTunes or Stitcher and leave us a brief positive review!
This will help us place the podcast in front of more pastors and ministry leaders. It also lets us learn from you. Thank you for taking the time to get the word out about Church for the Rest of Us.