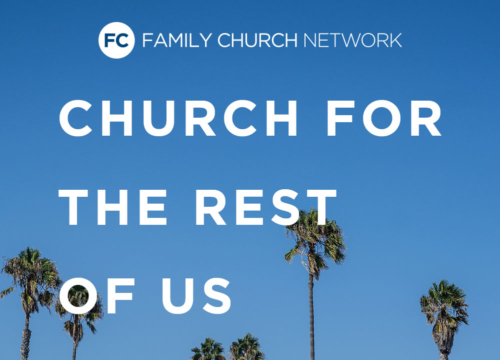 CFTROU 0153: Multisite Video Preaching
On this episode, we are joined by Pastor Bernie Cueto from Family Church Gardens, Pastor Kevin Smith from Family Church Village, and Pastor Dave Stall who retired from the hugely impactful Southeast Christian Church in 2019. The topic of discussion is video preaching vs. live preaching. Each of our guests shares their insights on the benefits and disadvantages of both. They discuss how to invest in the right communicators and equipment to make video sermons as meaningful and engaging as possible. They share words of wisdom from their experience, as well as impart valuable advice for younger pastors finding their voice.
Key Points:
Talking about the choice between video preaching versus live preaching.

Choosing the right communicators for your ministry model.

Important questions to ask yourself around choosing video preaching.

Discussing the technological aspects and how real it can seem with good equipment.

The benefits and disadvantages of each of these modes of preaching.

Discussing the spontaneity of the first sermon of the day.

Some advice for younger pastors who are still finding their voice.

Debating if people forward the links on and what makes these videos relevant.

Putting your best foot forward when it comes to preaching.

How video can sometimes be very personality-driven.

Words of advice from each guest to someone considering a new service or site.
When you make a decision, the ability to execute that decision is vital, versus just having a desire to do something.
Click To Tweet
Links Mentioned in Today's Episode:
Get podcast updates delivered to your inbox.
Subscribe for free and never miss out on an episode of Church for the Rest of Us.
Subscribe via
If you like us, rate us or leave a comment below.
Hopefully, this episode has given you principles, strategies, and ideas that you can implement right now with the resources you have. If so, can you let others know?
The best way to do that is to rate the podcast on iTunes or Stitcher and leave us a brief positive review!
This will help us place the podcast in front of more pastors and ministry leaders. It also lets us learn from you. Thank you for taking the time to get the word out about Church for the Rest of Us.