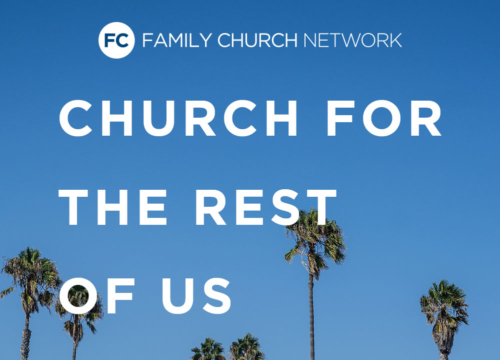 CFTROU 0160 – The Power Of The Neighborhood Church: A Conversation With Thom Rainer and Matt McCraw
We are in Florida at Family Church putting a neighborhood church in a neighborhood building with a neighborhood pastor who speaks the neighborhood language. Today, we welcome to the podcast a couple of guests, or rather friends, Thom Rainer and Matt McCraw. We continue to unpack the value and the power of the neighborhood church, how it's influencing, impacting, and being affected by culture, and ultimately, the importance of knowing your neighborhood. Making sure that you know your church reflects its neighborhood is instrumental in the impact your church will have on the community. Don't miss out on another insightful conversation, so tune in now!
Key Points:
A quick introduction to Matt McCraw and Thom Rainer.
Hear about Church Answers and what they do for churches and leaders.
How they describe the power of the neighborhood church.
We discuss the cultural impact and influence of the neighborhood church shift.
Matt shares his experience as a current neighborhood church pastor in Bartow, FL.
The shift of aspirations and goals from [upcoming] leaders, from Megachurches to neighborhood churches.
The two movements that have inspired leaders to shift towards neighborhood churches.
Some effective strategies to regain your neighborhoods.
How being intentional in your neighborhood leads to ministry opportunities.
Thom shares on the history of the neighborhood church.
Tips on what to do when your church does not look like your neighborhood.
Matt talks about how they have tried to model contextualization at First Baptist Bartow.
How to begin to focus on your neighborhood.
The importance of discovering or recovering the power of the neighborhood church.
We work on the health of the leaders when we work on the health of the church. Click To TweetThe neighborhood church is very powerful because the opportunities are right in front of you, in your neighborhood Click To Tweet
Links Mentioned in Today's Episode:
Get podcast updates delivered to your inbox.
Subscribe for free and never miss out on an episode of Church for the Rest of Us.
Subscribe via
If you like us, rate us or leave a comment below.
Hopefully, this episode has given you principles, strategies, and ideas that you can implement right now with the resources you have. If so, can you let others know?
The best way to do that is to rate the podcast on iTunes or Stitcher and leave us a brief positive review!
This will help us place the podcast in front of more pastors and ministry leaders. It also lets us learn from you. Thank you for taking the time to get the word out about Church for the Rest of Us.