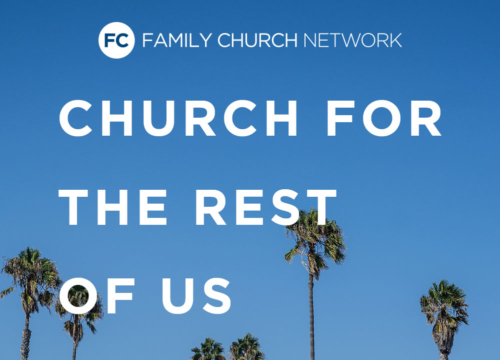 CFTROU 0161 – Moving Into the Neighborhood: A Conversation With Pastor Joby Martin

Previously, we had a great conversation about the power of the neighborhood church with Thom Rainer and Matt McCraw, who shared some valuable and highly applicable ideas for pastors that are striving to be more intentional about reaching their community. Today, we are blessed to receive additional wisdom on this topic from Pastor Joby Martin. Joby is the founder and lead pastor of The Church of Eleven22 (CoE22) in Jacksonville, Florida, as well as a nationally sought-after speaker, international guest preacher, and New York Times best-selling author. In this episode, Joby shares how his multi-site strategy is informed by John 1:14, where CoE22's 'ONE More' strategy originates from, and what his perspective is when it comes to contextualization. He also has some powerful advice and words of encouragement for pastors of all churches, regardless of size, to help them to not only become better disciples, but create more disciples and have a greater impact. For all this and more in this next installment of our series on the power of the neighborhood church, tune in today!
Key Points:
Insight into Joby's journey as a pastor and how he came to faith.
The origin story of The Church of Eleven22 (CoE22) and how it has grown and evolved.
How the gospel of John informs CoE22's multi-site strategy.
Ways that individual and multi-site neighborhood churches function within their communities.
Benefits of being one church in many locations, including shared resources.
A look at CoE22's primary strategy to help each churchgoer reach "one more."
The meaning behind Joby's tattoo of Acts 11:24.
How Joby helps drive evangelism in his community.
Examples of how CoE22's churches have contextualized in particular neighborhoods.
Hear Joby's perspective on contextualization in the New Testament.
Joby shares what he believes is the best advice from the entire Bible.
Words of encouragement for pastors who may be feeling discouraged.
A reminder that you are not only a tool of God, you are His son or daughter.
In Eugene Peterson's version of the Gospel of John, he says, 'and the word became flesh and moved into the neighborhood.' That's our multi-site strategy. We want to partner with our people and move into the neighborhood Click To TweetWhen I had the opportunity to plant my own church, I thought: here's a novel idea. What if our folks felt like their church was not just for them, but we were partnering with them to reach their 'one more'? Click To TweetIf you're not discouraged, you might not be doing it right. You might just be playing church instead of actually pouring out your life for the sake of the gospel. Click To Tweet
Links Mentioned in Today's Episode:
Pastor Joby Martin on Instagram
Pastor Joby Martin on Facebook
Church for the Rest of Us on Twitter
Get podcast updates delivered to your inbox.
Subscribe for free and never miss out on an episode of Church for the Rest of Us.
Subscribe via
If you like us, rate us or leave a comment below.
Hopefully, this episode has given you principles, strategies, and ideas that you can implement right now with the resources you have. If so, can you let others know?
The best way to do that is to rate the podcast on iTunes or Stitcher and leave us a brief positive review!
This will help us place the podcast in front of more pastors and ministry leaders. It also lets us learn from you. Thank you for taking the time to get the word out about Church for the Rest of Us.