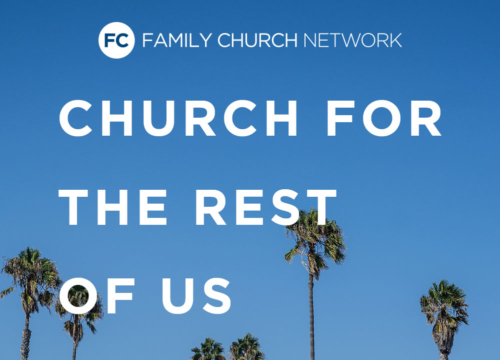 CFTROU 0173: Engagement–The Fuel that Drives Membership & Mission

In this episode, we dive into church engagement, and the culture, systems, and processes that drive it. Our guest hosts are Bev Bonner, Director of Connections and Groups, Jimmy Muir, Pastor of Family Church Sherbrooke, and Jose DaSilva, Pastor of Iglesia Familiar Greenacres. They discuss how Family Church builds culture using tools like common language and teams focused on greeting and hospitality. These teams receive training on how to build a warm and welcoming environment for our church members and guests. They also talk about the systems and processes that helps drive engagement. An example of this is the First Connection events that takes place on the first Sunday of each month at all Family Church locations. Tune in to listen to the people and strategies that foster active participation and meaningful connections at Family Church.
Key Points From This Episode:

The importance of multicultural engagement at church.
Defining what a speed bump is in this context, and how they are used as engagement tools.
Greeting and hospitality teams and the value of training them.
The systems and processes that follow the culture.
What First Connection is and the important role it plays at Family Church.
The culture, systems, and processes are actually the understructure that helps us shepherd people onto the mission. Click To TweetAny church of any size can be intentional about creating an environment that feels like family, and that's what we really go for as a church. Click To Tweet
Links Mentioned in Today's Episode:
Get podcast updates delivered to your inbox.
Subscribe for free and never miss out on an episode of Church for the Rest of Us.
Subscribe via
If you like us, rate us or leave a comment below.
Hopefully, this episode has given you principles, strategies, and ideas that you can implement right now with the resources you have. If so, can you let others know?
The best way to do that is to rate the podcast on iTunes or Stitcher and leave us a brief positive review!
This will help us place the podcast in front of more pastors and ministry leaders. It also lets us learn from you. Thank you for taking the time to get the word out about Church for the Rest of Us.