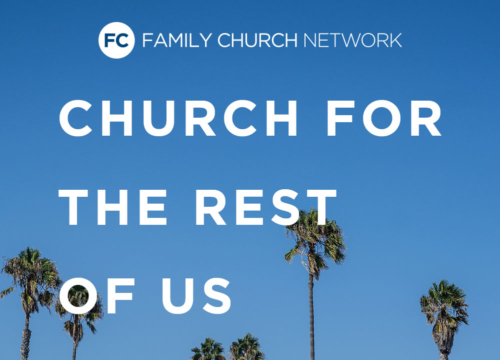 CFTROU 0177: Building an Internship Program

In this episode, we are exploring the topic of developing an internship program, specifically geared towards college students. At Family Church, we believe that college students are a vital part of God's design for our neighborhood churches and want to give them an opportunity to do real ministry work with real ministry responsibility. Joining our conversation are two of our leaders, Pastor Derek Simpson and Pastor Andrew Hernandez. They take us through 10 principles for building the foundation of a great internship program and share examples of how these principles have been implemented at Family Church. Remember, you can start where you are, use what you have, and do what you can! God is the multiplier.

Key Points From This Episode:
Making disciples and the difference between that and only focusing on producing leaders.
Collaboration vs. ownership and why we designate three different leaders to each intern.
The motivation for having interns and valuing the process over the product.
Are your interns handling real responsibility or just doing busy work?
Providing interns with evaluated feedback in addition to experience.
Extracting valuable leadership lessons: focusing on what the intern can gain from leadership and not only what they can do for leadership.
Valuing accountability over activity and why it's important for interns to buy into this.
Developing real people: customization over standardization.
The importance of whole church exposure vs. only staff exposure.
Remember to have fun and make memories.
We invest in young leaders and we let them lead because we believe they are the leaders of today, not just the leaders of tomorrow. Click To TweetWe value collaboration and ultimately we believe that's the best way to raise leaders for the kingdom. Click To TweetPart of discipleship is leadership. Click To Tweet
Links Mentioned in Today's Episode:
Leslee on X (formerly Twitter)
Get podcast updates delivered to your inbox.
Subscribe for free and never miss out on an episode of Church for the Rest of Us.
Subscribe via
If you like us, rate us or leave a comment below.
Hopefully, this episode has given you principles, strategies, and ideas that you can implement right now with the resources you have. If so, can you let others know?
The best way to do that is to rate the podcast on iTunes or Stitcher and leave us a brief positive review!
This will help us place the podcast in front of more pastors and ministry leaders. It also lets us learn from you. Thank you for taking the time to get the word out about Church for the Rest of Us.