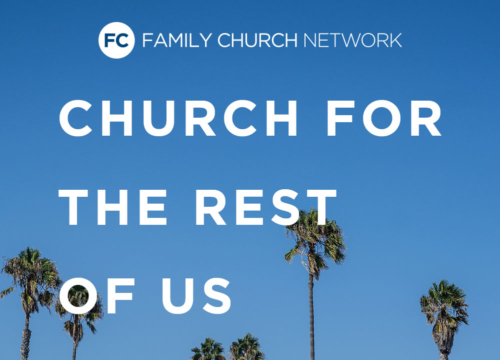 CFTROU 0165: The Power Of The Neighborhood Church: Multi-site Neighborhood Churches with Jim Tomberlin 
How do you start a church? You start a small group. We've thoroughly enjoyed the series of conversations around the neighborhood church, and our guest on this episode, Pastor Jim Tomberlin, is not only a subject matter expert but an expert in multi-site church and church leadership. Jim helps churches get "unstuck" and multiply through multi-site, merger, and succession coaching. Join in on today's discussion as we talk about the multi-site neighborhood church, why churches have struggled to engage their neighborhoods, and how you can shift your focus to reengage your neighbors. He also shares some examples of what churches are currently implementing to positively impact their surrounding neighborhoods. To hear more about how you can work towards engaging your neighbors and reaching communities, tune in now! 
Key Points:
Jim introduces himself to the listeners. 

 

How Jim thought about "the neighborhood" when he was leading multi-site churches.

The benefits and drawbacks of [multi-site] neighborhood churches, according to Jim.

 

We talk about the average size of the local neighborhood church. 

 

Why churches have struggled to engage in their neighborhoods.

 

How you can shift your focus to reengage your neighborhood.

 

Jim shares some examples of how churches are positively impacting their neighborhoods. 

 

What pastors and churches are missing about the potential of neighborhood ministry. 

 

He shares systems and programs that have worked to reach communities. 

 

How to find out more about The Unstuck Group. 

 
I think the multi-site church is a local community strategy. Click To Tweet I've always felt like if you are planting churches or starting campuses, the first step is to start small groups in the area you want to have a location, a campus, or a congregation. Click To Tweet How do you start a church? You start a small group. Click To Tweet The big miss that we've made so much in our generation is that we've made church all about a building. Click To Tweet
Links Mentioned in Today's Episode:
Get podcast updates delivered to your inbox.
Subscribe for free and never miss out on an episode of Church for the Rest of Us.
Subscribe via
If you like us, rate us or leave a comment below.
Hopefully, this episode has given you principles, strategies, and ideas that you can implement right now with the resources you have. If so, can you let others know?
The best way to do that is to rate the podcast on iTunes or Stitcher and leave us a brief positive review!
This will help us place the podcast in front of more pastors and ministry leaders. It also lets us learn from you. Thank you for taking the time to get the word out about Church for the Rest of Us.