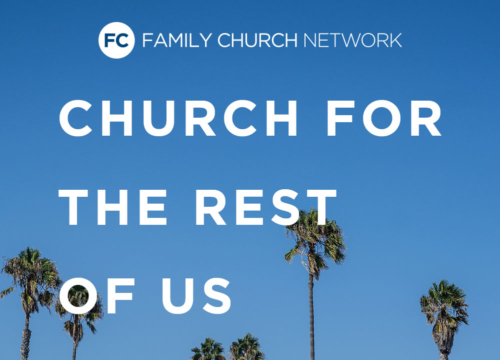 Episode 1010: Leading Through COVID-19 – Financial Planning
Scott Crawford, Business Administrator and CFO of the Family Church Network, joins the conversation. As churches are seeing a decline in offerings, it's important to seriously reconsider budgets and financial strategies. In this episode, we look at our financial plan amidst the coronavirus crisis. We discuss looking at income versus expenditures and what a phased financial plan looks like and how it is communicated to our staff and volunteers. None of us knows how long this crisis will persist. It is advisable to plan for the worst while hoping for the best. In light of this, we outlined a plan preparing us for an extended period of economic uncertainty. We talk about how each phase is dependent on triggers, determined by factual information. We also talk about identifying and holding on to a minimum operating reserve (if possible) and the human resources that should be considered in this process.
Key Points From This Episode:
The need to plan for a different financial reality now and after the crisis is over.
Considering both the short and long-term components of financial sustainability.
The importance of being flexible, adaptable, and agile.
Consider cost cutting methods, including bringing services that were outsourced back in-house.
How to determine when to activate the next phase of your financial plan.
How we are rolling out the plan and communicating it with the people involved.
Leveraging resources offered at this time, including applying for stimulus packages.
The worst thing that churches can do right now is knee-jerk and react. But I do think you need to put your church in a position to be flexible, adaptable, and agile. Click To TweetAny church that is paying for an outside service always has the opportunity to take that service back in-house and utilize the staff that you have or high-capacity volunteers. Click To Tweet
Links Mentioned in Today's Episode:
Get podcast updates delivered to your inbox.
This podcast releases every Monday morning. Subscribe for free and never miss out on an episode of Church for the Rest of Us.
Subscribe via
If you like us, rate us or leave a comment below.
Hopefully, this episode has given you principles, strategies, and ideas that you can implement right now with the resources you have. If so, can you let others know?
The best way to do that is to rate the podcast on iTunes or Stitcher and leave us a brief positive review!
This will help us place the podcast in front of more pastors and ministry leaders. It also lets us learn from you. Thank you for taking the time to get the word out about Church for the Rest of Us.