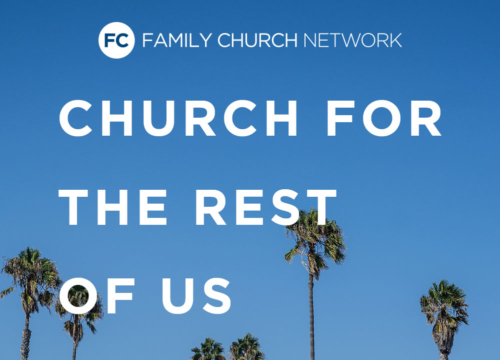 CFTROU 0132: Making Multisite Work – Dean Inserra at City Church in Tallahassee
On this episode, we're joined by Dean Inserra, the founding and lead pastor of City Church in Tallahassee, Florida. Pastor Dean was called to start a church in his hometown while he was the Student Body President at Leon High School. He is passionate about sharing the gospel with the people in Tallahassee. His vision is to see a worldwide impact made for Jesus. He discusses the launching of a new campus, how COVID-19 has impacted their church, advice for pastors considering going multisite, and tells us about his new book, Get Over Yourself. Tune in!
Key Points:
How the pandemic has impacted City Church and how they have adapted.
We hear about how Pastor Dean scaled his church from a home church to where they are now.
How he would change and what he would build into his launch team if he could do things over.
Why staffing your new campus carefully is crucial to the growth and success of your church.
How City Church is measuring engagement and connection.
Why you should be focused on connecting on the personal and be clear on your message.
You've got to turn off the 'noise' sometimes and really just get wise counsel from someone who you trust, and then go make the move. Click To TweetThere's sometimes when you really don't need buy-in you just need permission. Click To Tweet
Links Mentioned in Today's Episode:
Church for the Rest of Us on Twitter
Get podcast updates delivered to your inbox.
Subscribe for free and never miss out on an episode of Church for the Rest of Us.
Subscribe via
If you like us, rate us or leave a comment below.
Hopefully, this episode has given you principles, strategies, and ideas that you can implement right now with the resources you have. If so, can you let others know?
The best way to do that is to rate the podcast on iTunes or Stitcher and leave us a brief positive review!
This will help us place the podcast in front of more pastors and ministry leaders. It also lets us learn from you. Thank you for taking the time to get the word out about Church for the Rest of Us.